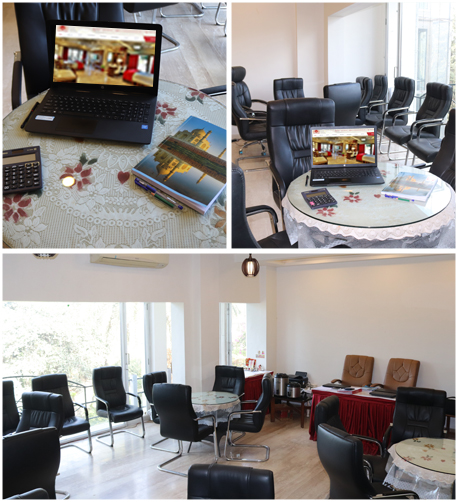 Where We Turn Your Ideas Into Action!!
If you are booking a conference hall for your corporate event or business meeting, you will be provided with every possible facility like projector for your presentation & stationery for your delegates. And we will also take care of the sitting arrangement as per your requirement. Round table sitting as well as theatre style sitting arrangement can be done. We will also provide post meeting refreshments or you can choose lunch or dinner plans for your event.
what our client says
Hotel Sheratone is really an attraction of Mount Abu. It's fantastic entrance, fountain, garden sitting, glass lift and of course rooms are really above excellence. We stayed 4 days here at elegant suit rooms. Tidiness is eye catching. Road facing rooms are excellent. We always remember the glass lift as it was stopped in middle due to power interruption and it took 5 minutes to switch over to generators, however we enjoyed the time as we are singing the beautiful song "Mere Jeevan Sathi" of movie "Ek Duje k Liye".We really enjoyed our stay and advance booking is preferable.

Hiren Sondarva
Good rooms with beautiful view in the centre of the city. Good breakfast. We also got guidance about what are the tourist places to visit. We also met with other guests from the same locality as ours and spent the rest of the day with them.

Rahul
We stayed in a 4 bed room which was wonderful for us as friends. We loved the experience.

Bhavesh Patel